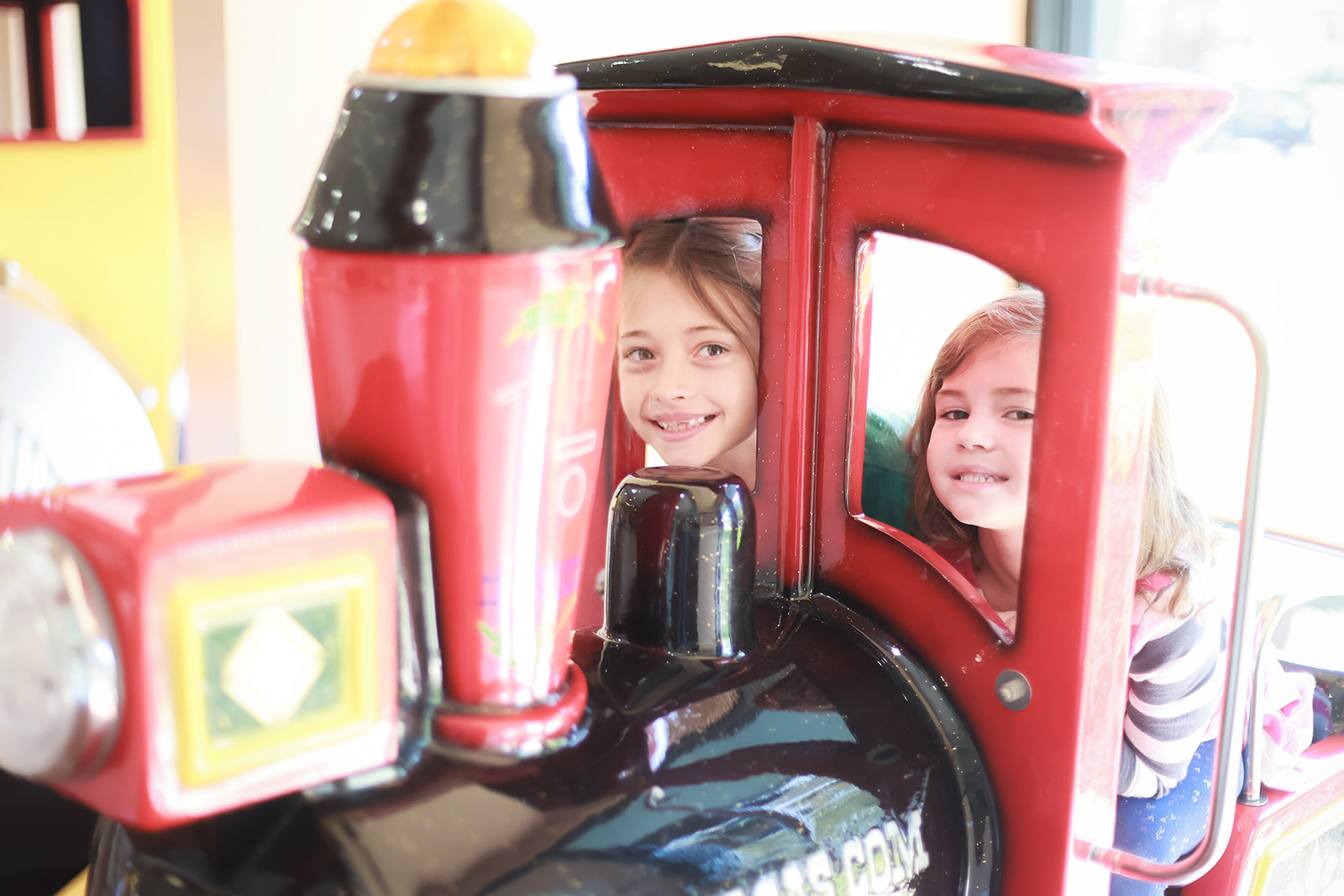 Learn More About Our Office
At Worman & Worman Pediatric Dentistry, we pride ourselves on providing high-quality, individualized pediatric dental care in a welcoming, safe, and kid-friendly atmosphere.
Dr. Michael Worman started this practice in St. Petersburg, Florida over 40 years ago with one goal – to change the way kids looked at going to the dentist. Instead of them loathing their visit, he wanted them to look forward to it. And since Dr. Michael Worman always loved trains (and still does to this day), he made them the theme for his kids dental office. For him, trains represented adventure, freedom, and wonderment, and were something that always seemed to make children – including his own kids and grandkids – smile! And since smiling is what we're about at Worman & Worman, trains have become a big part of our pediatric dentist office.
To ensure her father's vision continues into the future, every inch of our spacious, state-of-the-art office has been designed to excite and engage children, and to make them forget they're at the dentist and feel like they're in an amusement park. From our moving model train that circles the entire office traveling from room to room to the "climb aboard" play trains in our locomotive-themed reception area to the coin-free video arcade games and internet area, our office is sure to keep your child feeling relaxed, reassured, and ready for their dental visit.
We're parents as well and understand the trust required when it comes to your child's health. We know that you want only the very best for your child and have many options when choosing a children's dentist in St. Pete, Florida. It's why we focus on making you and your child smile by providing incredible dental care, unmatched service, and always treating your child like one of our own. 
We are serious about giving you the very best dental care possible but we take a fun approach to pediatric dentistry. From office decor to our dynamic team, we are committed to giving each patient our very best! 
Our treatment areas are an open-bay arrangement, where each child can talk to and see other children. 

Our highly caring, educated staff is specially trained to handle all pediatric patients, including special needs. 

We always smile and our team will do whatever we can to make your child's visit enjoyable. 

Your child will be constantly supervised and never left alone. 

Our procedures are all performed using the most sophisticated, new equipment.

We take infection control very seriously! All instruments are sterilized in special bags and most supplies are disposable, single-use only items. 

Our team knows you're busy and we work to stay on schedule and respect your time. 

Our office is fun! Filled with trains, colors, magazines, video games, and more! 

We are conveniently located and are available after-hours in case of emergencies. 

We work with most insurance plans and offer a variety of payment options. 

We are a paperless office and use electronic records to ensure patient confidentiality 
As one of the best children's dentists in St. Pete, Florida, we take pride in our longstanding family name and our lasting legacy. We have served the area for over 40 years and are happy to answer any questions you may have about our practice, our philosophy, or our patient care. 
To learn more about what sets us apart or to schedule an appointment, give us a call at (727-321-6911) or email us at wormanandworman@gmail.com. We look forward to speaking with you soon!