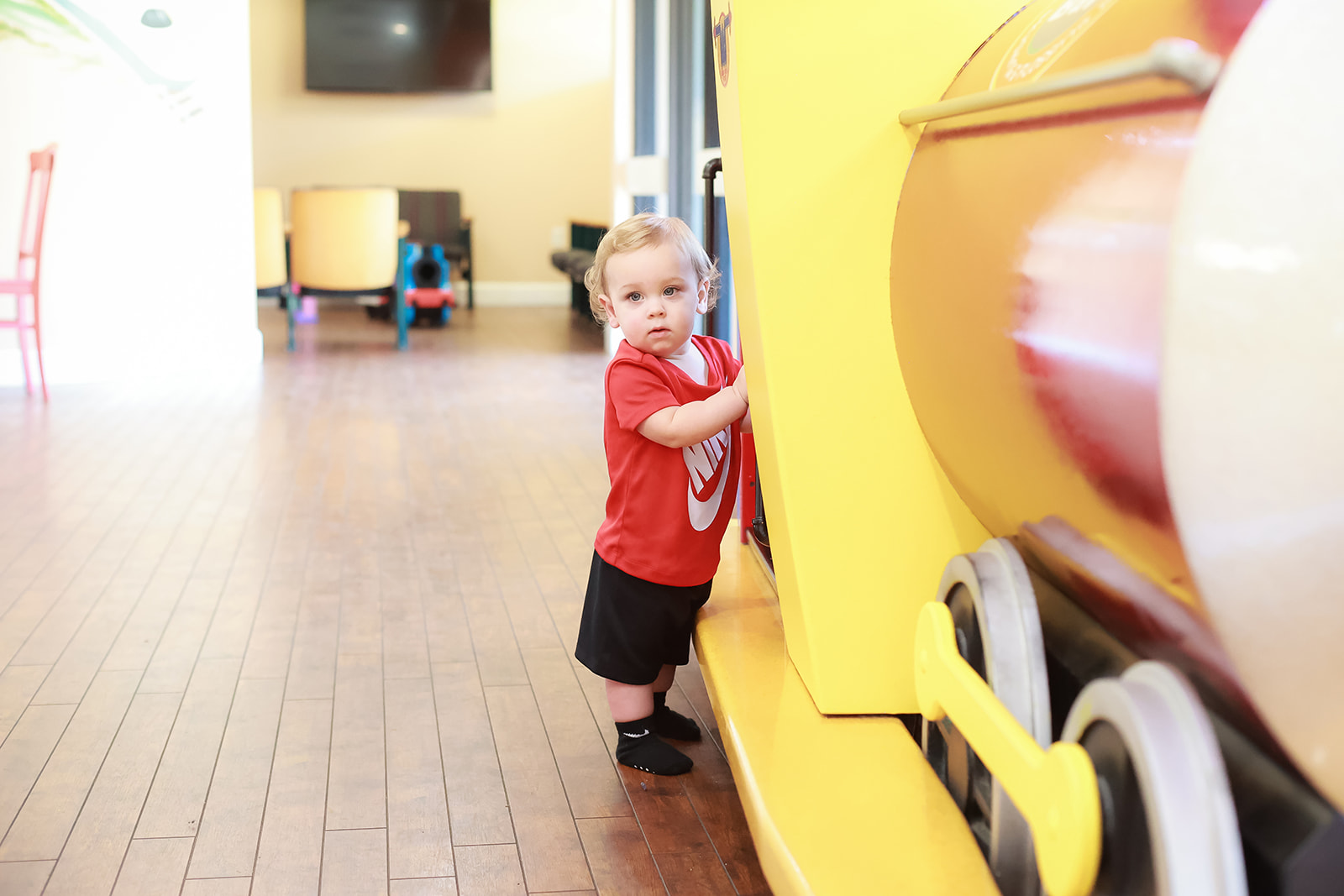 Your Child's First Dental Visit
The first dental visit for children is typically recommended within six months of their first tooth coming in, although we see children as young as six months of age.
Some parents and children may feel apprehensive prior to their first dental visit. We assure you that we will do our very best to make your child's visit as comfortable as possible. Hopefully the following information will answer your questions, alleviate your fears, and put you at ease prior to your child's first dental visit at Worman & Worman.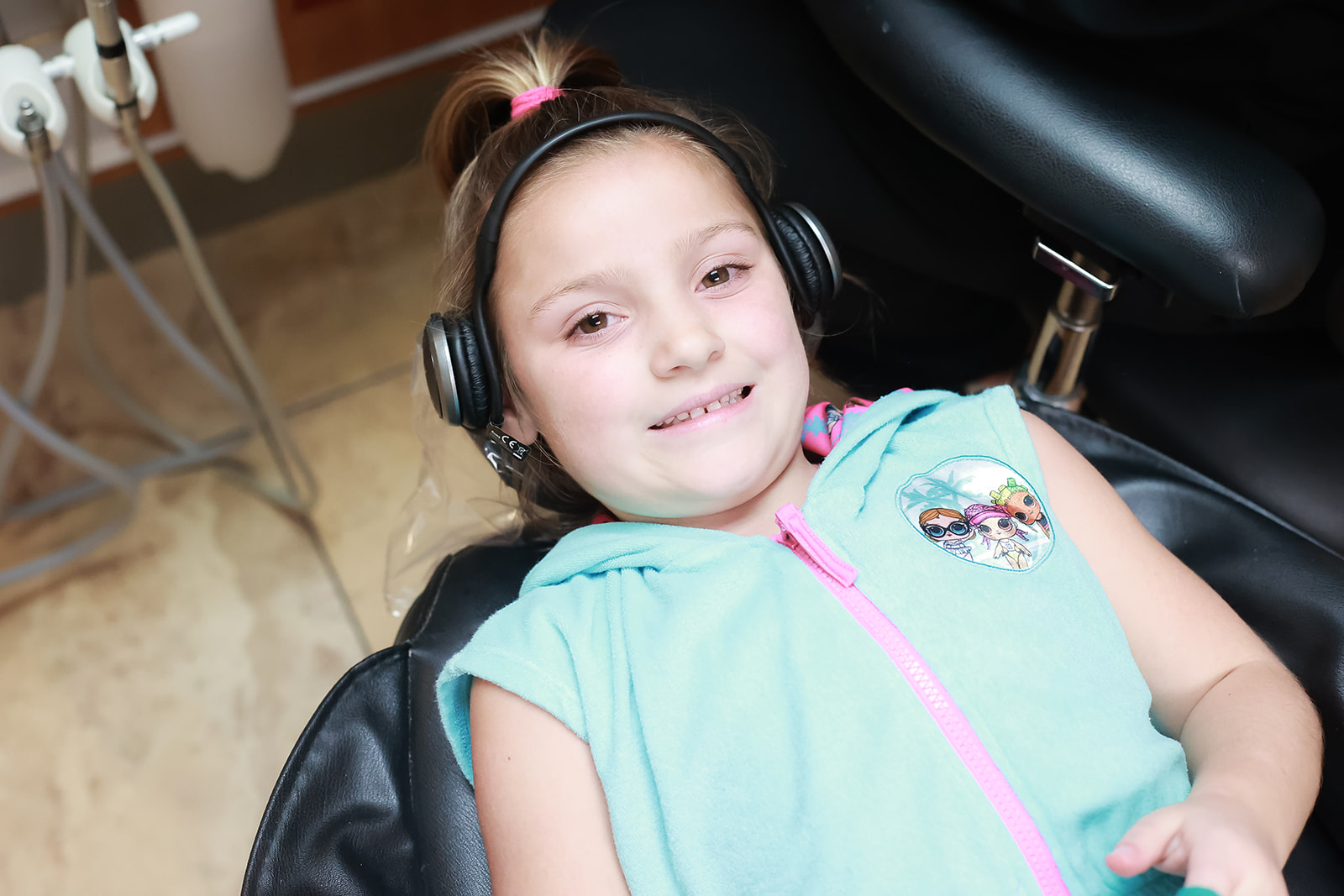 At this first visit, parents will come into the exam room with their child as we review the health history of your child and your family. We'll then do a complete and gentle dental examination that includes looking at your child's teeth and gums, cleaning and flossing your child's teeth, providing a fluoride treatment, checking for existing and potential problems, X-Rays (if needed), and a discussion with our dental health educator to discuss how you can best care for your child's dental needs. Topics covered include: 
Demonstration of ideal oral hygiene – proper brushing and flossing 

Habits such as thumb sucking and pacifier use 

Emergencies/trauma 

Fluoride discussion 

Assessment of teeth and jaw development 

Nutrition counseling 
Once the initial examination is complete, the dentist will individually evaluate your child and answer any specific questions you may have.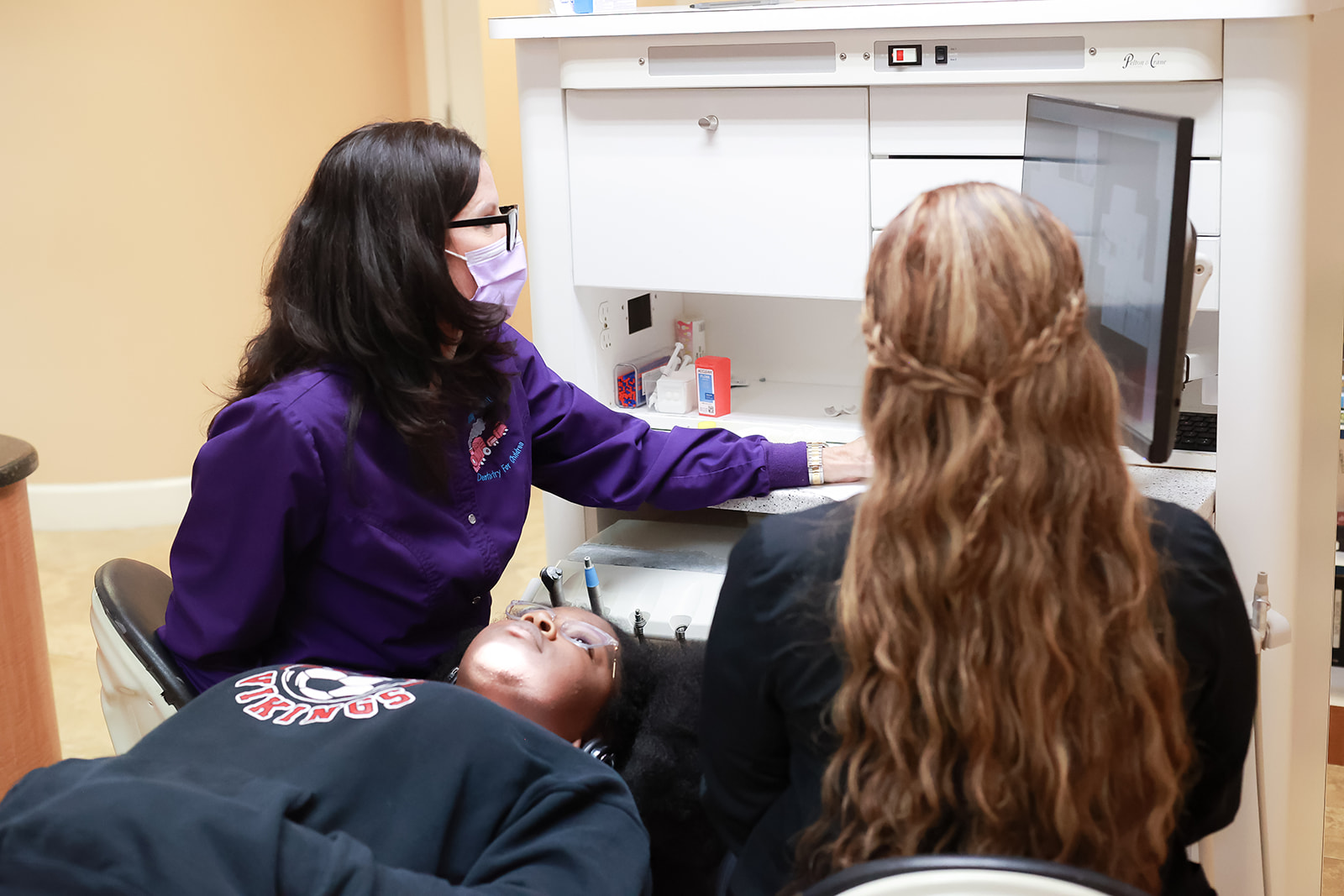 While parents are always welcome into the treatment areas if they desire, we have found that children focus more on the task at hand if a parent is not present. 
Once your child is 3 years or older, we ask that you allow our kind and caring staff to accompany your child through their first dental experience. We only need their attention for about 45 minutes, and sometimes if mom or dad is nearby, the natural tendency is for children to pull toward their parents and away from the dentist. We want to be considered a friend, not someone to fear. And sometimes when parents are in the room, your child's attention is divided and it becomes difficult to regain their confidence which makes providing great treatment much more difficult.
In over 40 years of practice we've found that most children do better on their own. Some children may be upset for a second when leaving mom or dad, but our office is specifically designed to put your child at ease with toys, video games, overhead TVs and more. This separation anxiety is normal for children and you should not be alarmed if your child exhibits some negative behavior or if they cry. Our team is specifically trained to handle this behavior and help your child through this new experience, and we rely on you – the parent – to help reassure your child that they're in great hands. 
We practice care, compassion, and kindness – the greatest contributor to overcoming fear, and it's our united objective as parents and practitioners to help eliminate your child's dental fears.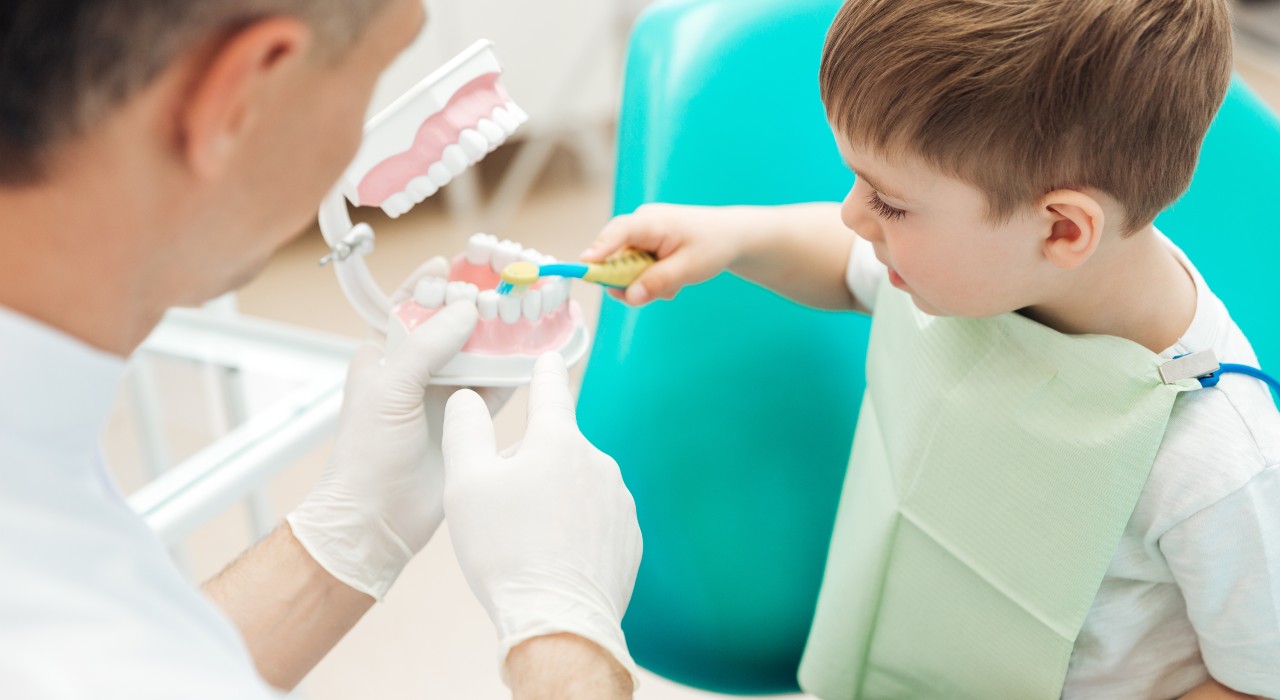 Remember "Show and Tell"?
Well, our office does something similar. We use a policy of tell, show and do: 
First we

tell

your child exactly what we will be doing and explain it all in an easy-to-understand way 

Next, we

show

them what is about to happen, using their finger as an example 3. Last, we

do

the procedure directly in their mouth 
This approach ensures that your child is part of the process and enables us to guide them through their first dental experience in a calm, nurturing manner. Once comfortable, we will then attempt a cleaning, fluoride treatment, flossing and X-rays. 
Our team will also evaluate the way your child's teeth come together, check if there is enough room for permanent teeth, and see if childhood habits – like thumbsucking or tongue thrushing – have caused any harm to their gums, teeth or jaws. 
Please know that we will never use aggressive measures to treat your child. Should your child ever become upset or unruly, we will discontinue treatment and consult you as to how you would like us to proceed.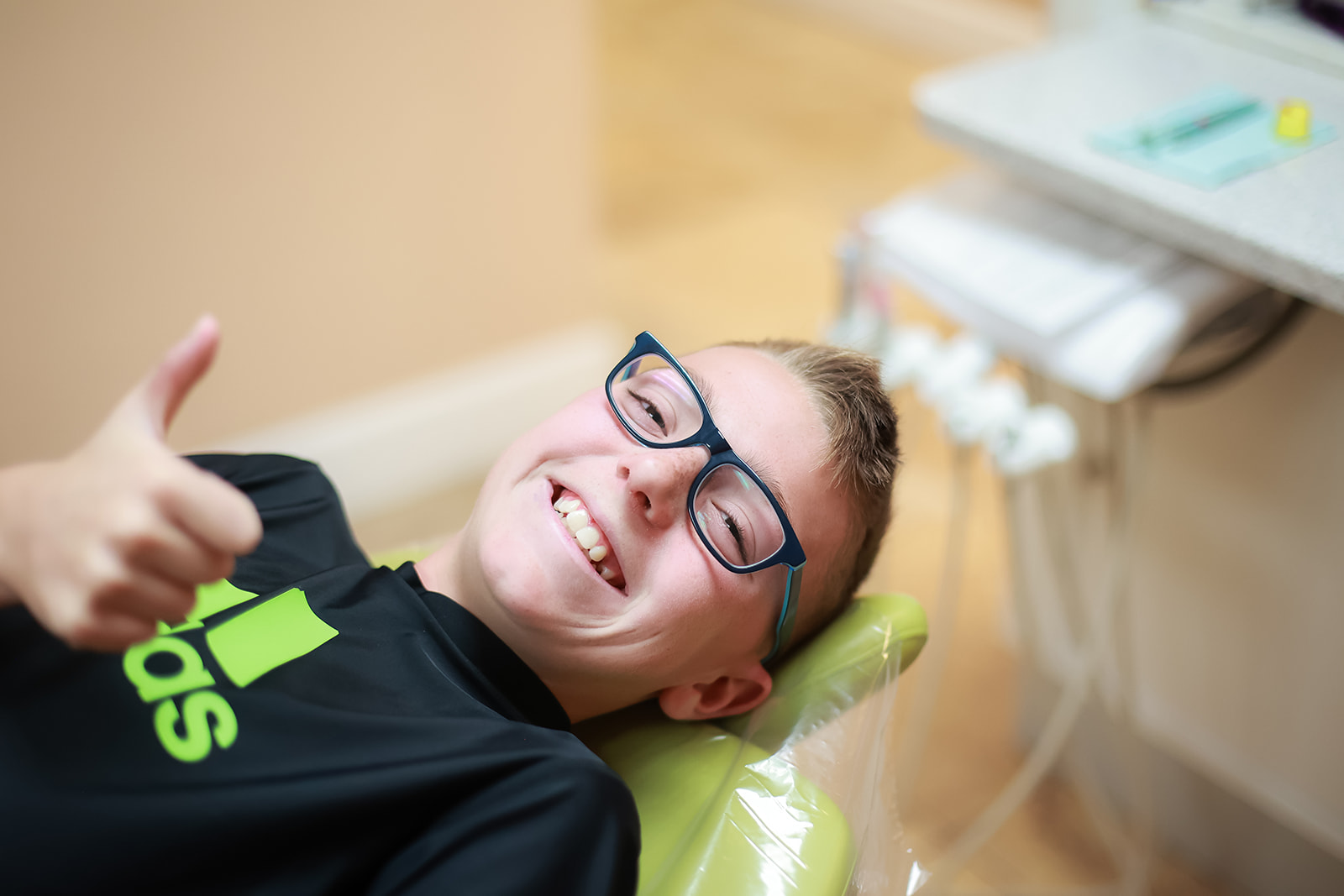 How to Prepare Your Child
We ask that parents prepare their child at home for their first dental visit and explain where and why she is going to the dental office. When discussing this, all conversations should be positive and the dentist should always be portrayed as a person who's there to help them, not hurt them. 
Remember, if you are calm, your child will feel calm. You can help your child feel happier and more comfortable in the dental office by being positive and calm yourself. You can encourage your child to develop positive associations with visiting the dentist by avoiding threatening language and providing positive explanations about what will happen during the appointment.
Avoid words such as needle, pain, shot, hurt, scream, cry, and other terms that may scare your child. Most childrens' fears stem from what they hear from their parents, and when it comes to the dentist, we prefer that these thoughts never enter your child's mind. 
Please explain to your child that the gentle dentists at Worman & Worman will brush their teeth with a spinning toothbrush, count them, and take pictures of their teeth. The more you can help create excitement for your child, the less stress they will feel and the more they'll look forward to each visit.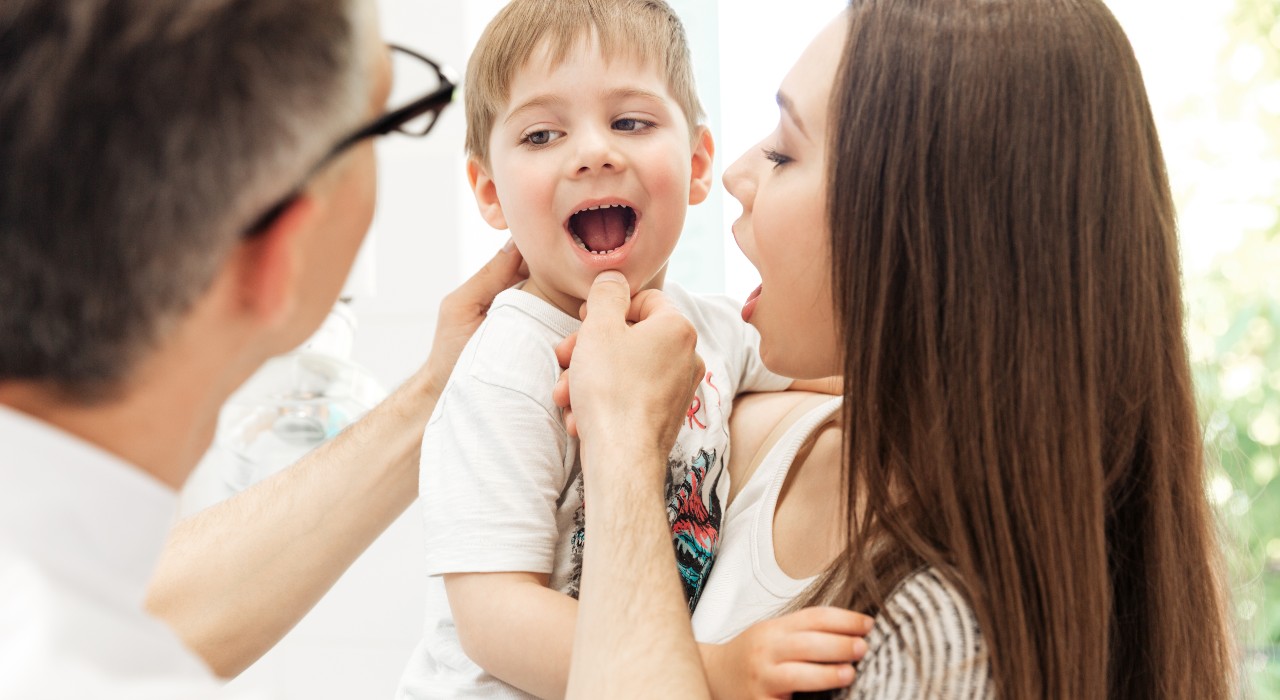 Scheduling Your First Visit
Though we always try to accommodate all our patients as efficiently as possible, we prefer to see patients under six years of age earlier in the morning. That way they are less tired, rather than in the afternoon when they may become more irritable as naptime approaches. These early morning appointments enable us to better communicate with your child, ensuring a far more positive experience. 
Please contact us if you have any questions, or call us today to schedule a first visit.